ADEQUATE NUTRITION TO ADDRESS STUNTING
ADEQUATE NUTRITION TO ADDRESS STUNTING
TAR G. GUNAYON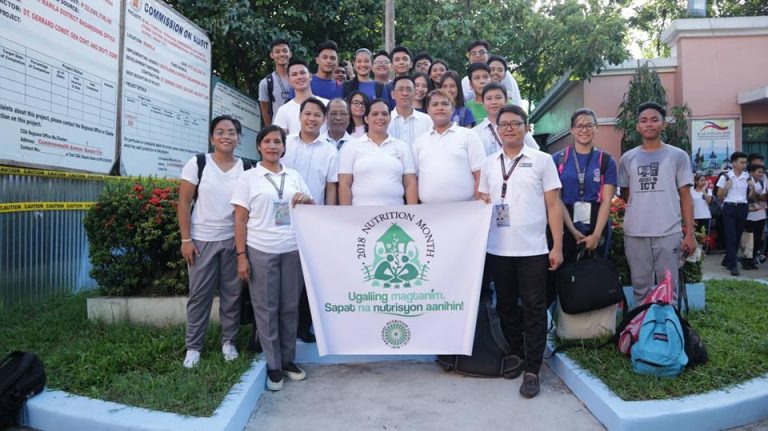 We celebrate this year's Nutrition Month with the theme "Batang Pinoy, Sana tall…Iwas stunting! Iwas All din sa COVID 19!" in the campaign to promote awareness and to mobilize actions to address stunting or "pagka-bansot." Through adequate and proper nutrition, this theme calls for a collective vision of having taller Flipino children and by preventing stunting.
Stunting is the growth impairment and developmental problem affecting children due to poor nutrition or repeated infection. It may result to increase risk of developing non-communicable diseases and poor mental development that may cause poor performance in school. According to the World Health Organization (WHO), childhood stunting is "one of the most significant impediments to human development, globally affecting approximately 162 million children under the age of 5 years. It is largely an irreversible outcome of inadequate nutrition and repeated bouts of infection during the first 1000 days of a child's life."
Childhood stunting can be caused both before and after birth. Teenage pregnancy and poor maternal health and nutrition may contribute to the risks of growth and development of an unborn child. Meanwhile, after birth, poor dietary diversity, food insecurity, and lack of access to clean drinking water are also risk factors.
But this issue can be prevented through proper interventions. Philippine health sector particularly promotes proper and nutrition on the first 1000 days from period of conception. During pregnancy, the mother needs regular pre-natal visits, intake of iron-folic acid, and balanced protein-energy dietary supplementation. Within the younger stage of infancy (birth to 6 months), exclusive breastfeeding in advised; in older stage of infancy and  toddlerhood (6 months to 2 years) complementary feeding may be added to breastfeeding.
According to World Health Organizations (WHO) and Lancet Journal, evidence suggests that multisectoral, nutrition-specific, evidence-based interventions could reduce child stunting by 20%.
Addressing stunting requires all stakeholders to work together at home, schools, and communities. Let's ensure that proper nutrition is provided to our children in order to avoid stunting, be healthy, and be the best version of themselves.
Laging tandaan  na kapag malusog ang ating katawan, sakit ay maiiwasan, ligtas sa mga sakit, at laging may tagumpay na inaasahan.