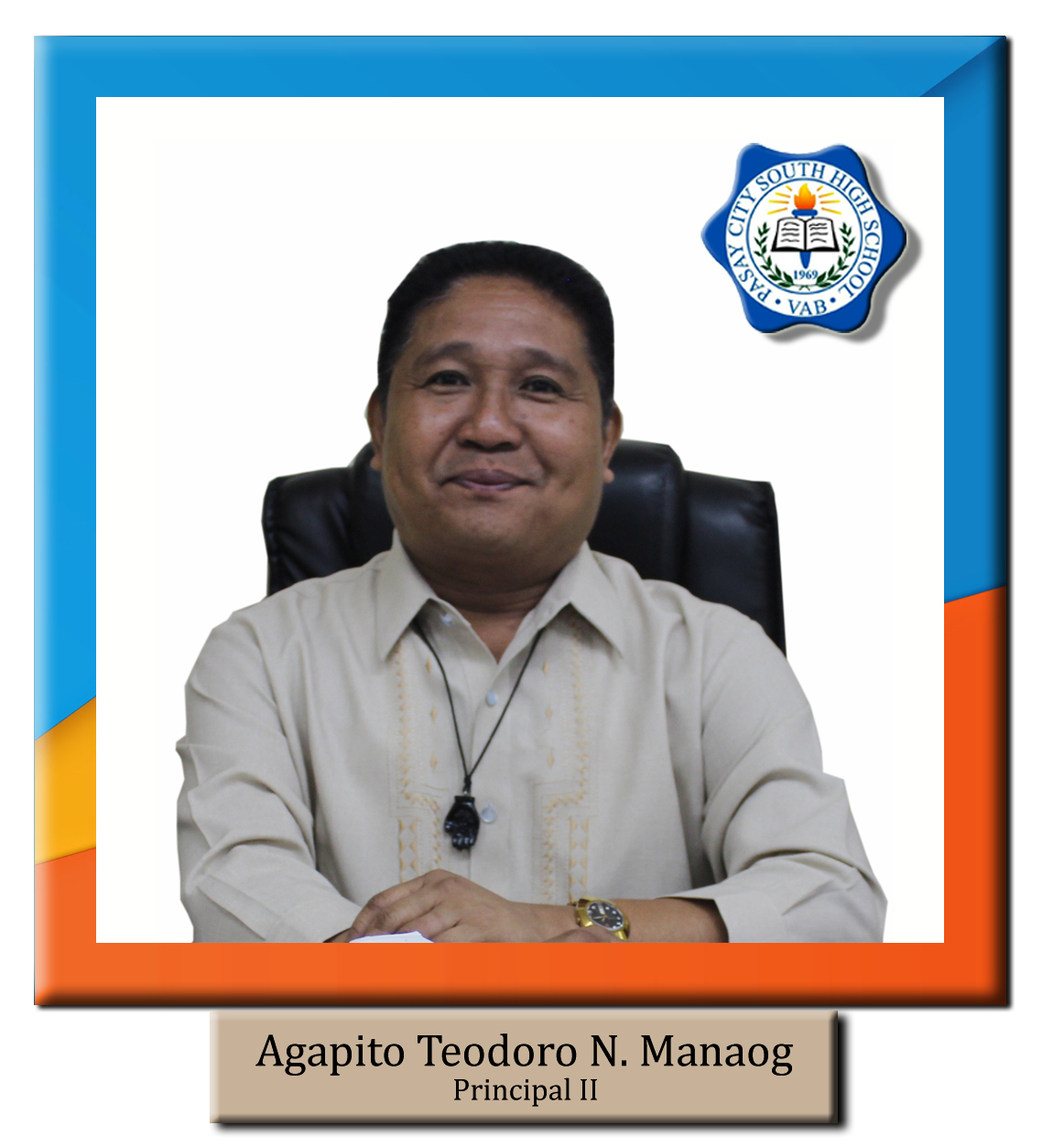 I am excited and honored to welcome each and every one of you to the official website of PASAY CITY SOUTH HIGH SCHOOL. This school year will be a year of setting and reaching attainable goals, working harder and smarter and taking our school and student achievement to the next level of being "BEST". Our school administration, staffs and teachers are dedicated to a student-centered program that promotes academic and life skills, excellence and develop attitudes and values through an enriched, rigorous inter-disciplinary curriculum. We are here to support all of you, by any means necessary, to ensure you reach your fullest potential. We look forward to working with you, our parents and the members of the community to provide a high-quality education that you all deserve.
Our partnership with the families of our students as well as other community members and organizations is a key part of our success. Students benefit as parents and guardians are involved in their formal education. We should have consistent communication between home and school for families to learn about what is happening at school and provide feedback to help us improve.
We will provide wonderful opportunities for the development of our students, and it is vital that we combine our efforts to help them succeed. Please feel free to contact me with questions, comments, or concerns. I am here to help. Thank you for supporting our school.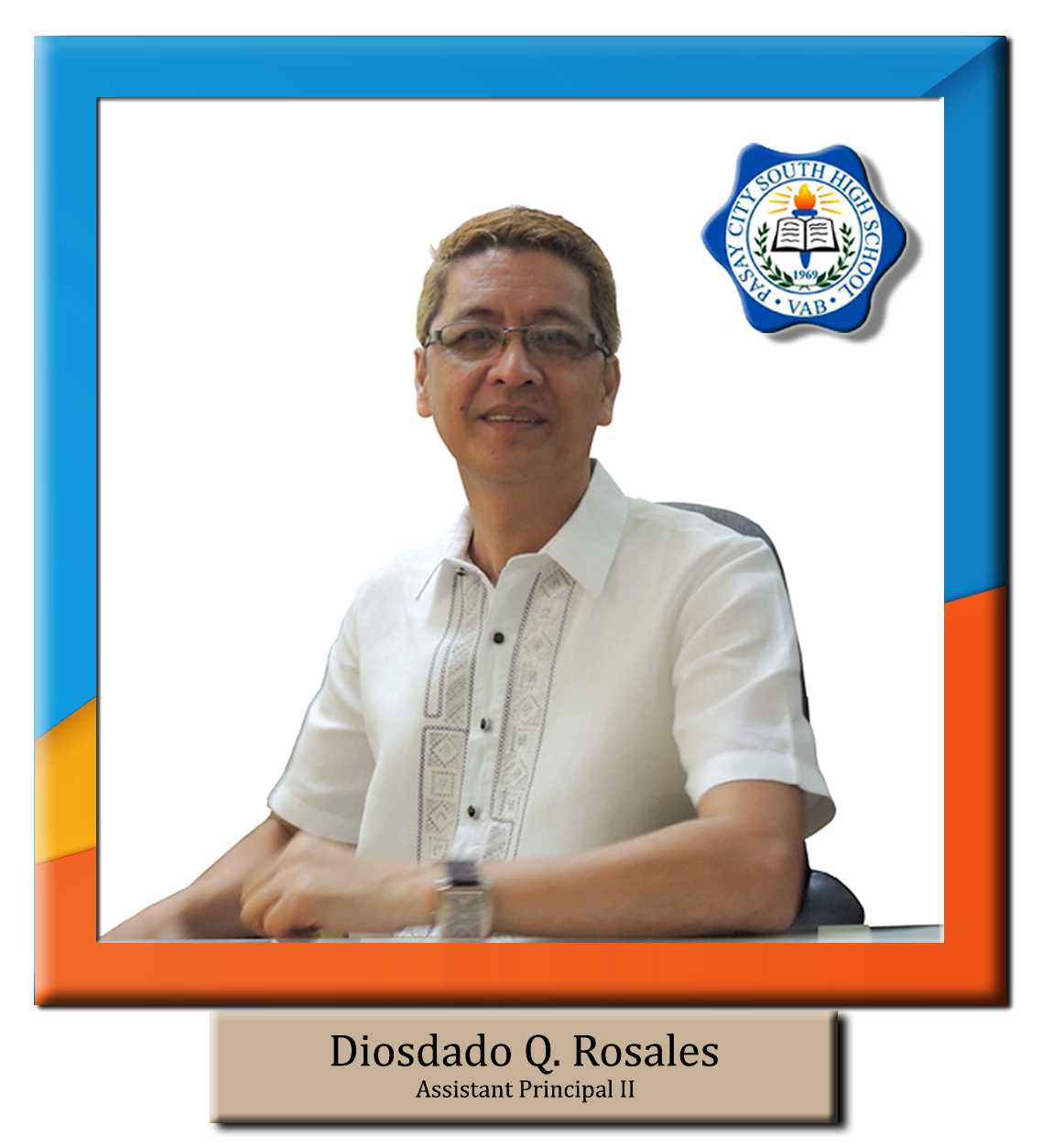 The S.Y. 2018-2019 of Pasay City South High School has commenced and I would like to take this opportunity to welcome you all.
As your Assistant Principal for Senior High School, I would like to appeal to you, students, to value and uphold the importance of education and preserve good values as well as the Department of Education Mission and Vision.
Encourage and equip yourselves, make the outermost educational opportunities that you have. Throw as much paint as you can on to the canvas of your education so that you may be able to soar high and spread your wings in the horizon of great success.
If you can do that, then one day, it will empower you to respond to the plea of the people who are in need.
With all the skills and talents acquired, you are now ready to face any challenge and be globally competitive in the 21st century.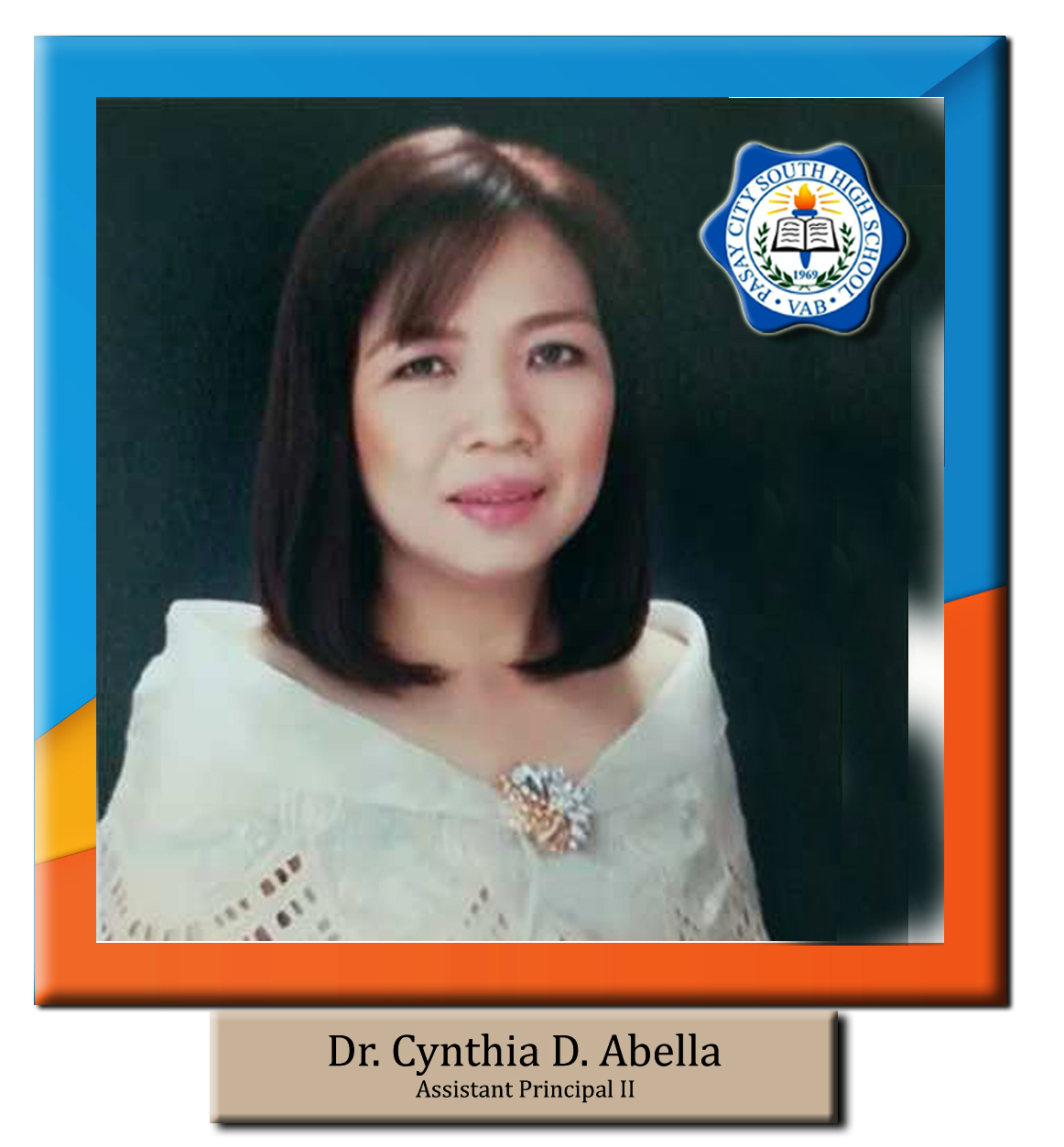 I cordially welcome you to Pasay City South High School website. PCSHS is full of committed administrators, staff and teachers where every learner develops his/her potential. We do not just respond to intervention, rather, we start by looking for the strengths and talents of our students.
         We foster learning, innovation and creativity. We empower the learners to pursue knowledge, ideas and promote new ways of thinking. We utilize all our efforts to produce resilient, confident, sensible and disciplined students.
           We look forward to a delightful educational career for our learners.