SDO Officials Visited PCSHS
SDO Officials Visited PCSHS
Basilisa D. Tomimbang
Officials of Pasay Schools Division Office, visited Pasay City South High School on September 29, 2020 to personally assess the implementation of the Learning Continuity Plan to ensure that the school's plans, goals, actions, and services support students through the COVID-19 pandemic.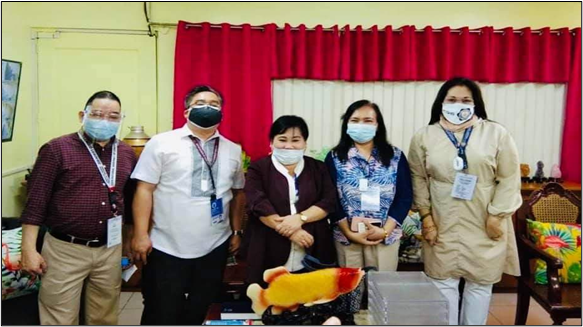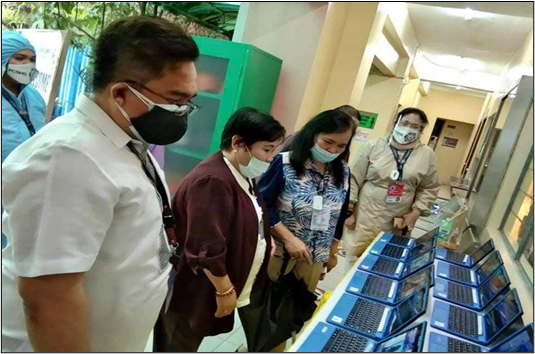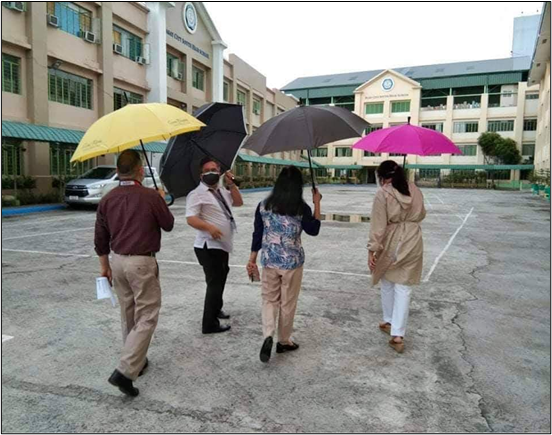 Pasay City South High School administration and staff established solutions for continuing coursework which is geared towards distance learning to keep students safe by maintaining appropriately recommended precautionary measures to be observed during this time of pandemic.
With the majority of enrolled students going for online and modular distance learning, PCSHS sought an intensive process to determine the modality that would best fit each learner. It was developed in concert with all the staff and stakeholders to get feedback and input.
To maintain effective teaching and learning during extended school closures, PCSHS developed a framework for Learner Packages and Self-Learning modules. Preparation and distribution of the Learner Packages for all grade levels are done by the Volunteer Teachers together with the Admin and its Staff. The parents on the other hand are responsible for claiming as well as returning  the Learner Packages during the issuance and retrieval according to schedule.
Though Independent Mode of Learning is expected, the school admin and faculty asked for additional support from parents, guardians, or other family members as these adult figures in the home environment plays a critical role in helping the students stay motivated and interested in order for them to successfully perform their duties and tasks for their academic performance.
Classes are being monitored through text-based or messenger interaction and the interface of learners, teachers, parents, and instructional supervisors. Synchronous and asynchronous teaching was also implemented to support effective learning. The goal is not to try to re-create face-to-face classrooms which is impossible to do, but to ensure that learning continues in a healthy way through the means of online and blended learning. Since not all students may be well-adapted to learning in a remote learning environment, teachers are made sure to be always readily available.
Retrieval and Replenishment of the Self-Learning modules to complete the cycle is done on a weekly basis followed by a post-analysis report.
The school's mantra is "Tuloy ang Edukasyon sa Pasay City South High School". The institution's stakeholders believe that learning doesn't stop when brick-and-mortar school buildings are closed.
Many challenges come along with the ability to provide remote instruction to all students due to the COVID-19 outbreak but the school recognized the need of developing a carefully designed execution plan by collaborating in creative, strategic, and forward-thinking ways and create adaptive educational supports and policies conducive to providing learning continuity.
To our dear SDS, Dr. Loreta B. Torrecampo, CESO V; Dr. Arturo Tolentino, OIC-ASDS, to our two chiefs Dr. Myrna B. Gaza, and Sir Librado Torres. Thank you so much for visiting our school.
Our dear Principal Maám Emily L. Tolentino accompanied them to visit our school buildings and other facilities  and they were very satisfied that the school's cleanliness and orderliness were maintained amidst the pandemic